Future for Fridays?
Clemens Traub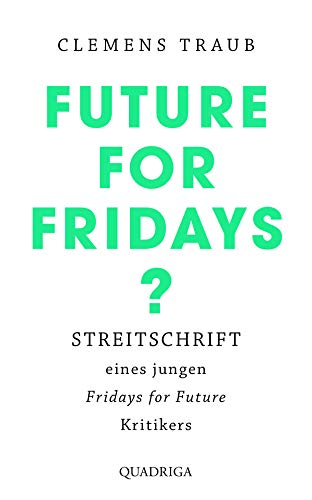 Germany's quest for the supermoral: Why "Fridays for Future" activists gamble away our future.
Far from denying climate change, the author distances himself from his peers in the climate movement. His thesis: it is actively accelerating the division of our society and risking a civil war: the educated climate elite over here – the naive environment destroyers over there.
Is there no room for differentiating nuances and an objective exchange of opinions? Climate politics must be geared towards social justness and reason. Anyone risking social cohesion will not save the world. It is high time for a clever polemic essay.