Entwaffnet sie! Die Strategien von AfD und Co. erkennen und bekämpfen
Franziska Schreiber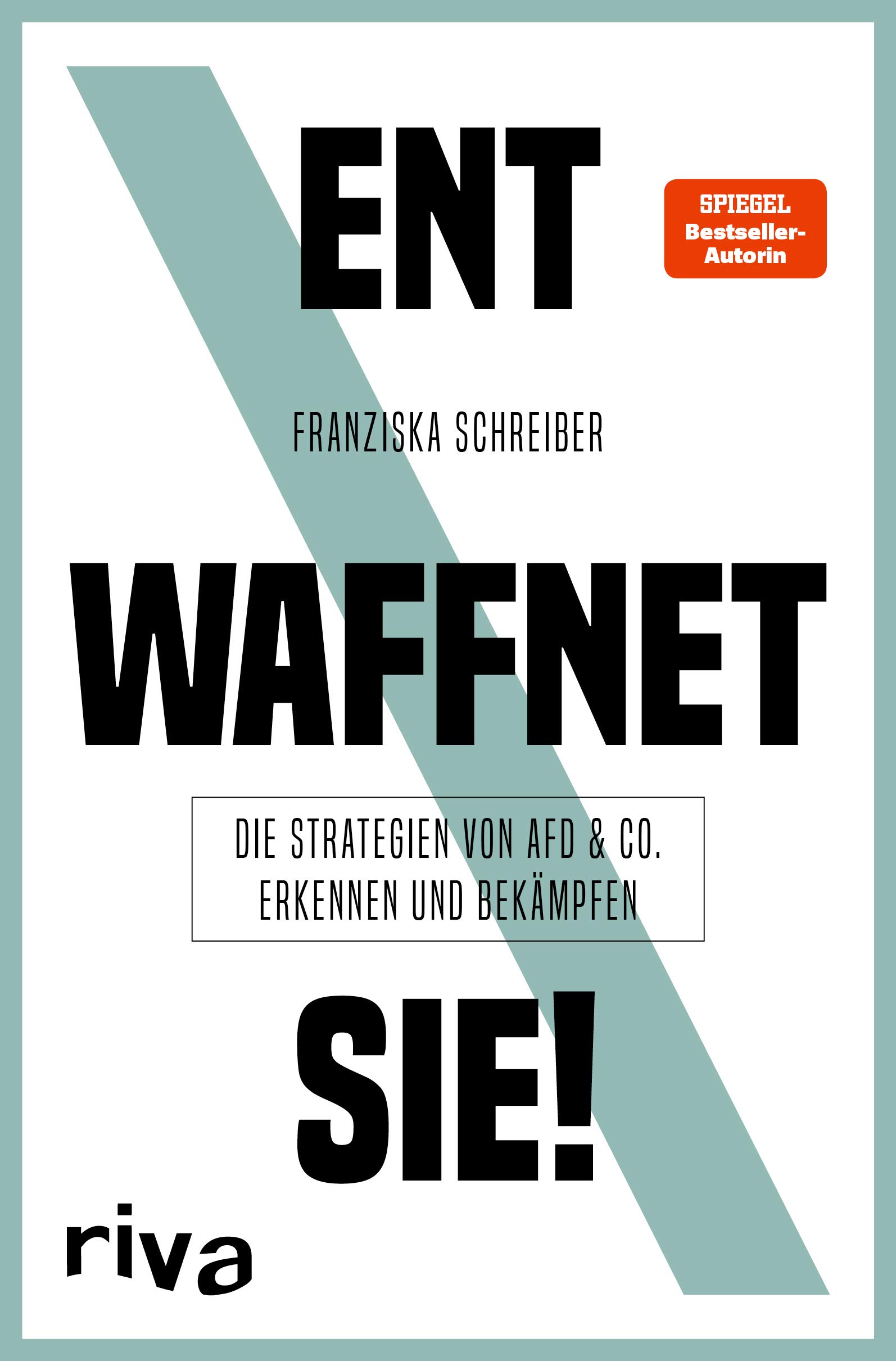 How should we deal with a party that uses right-wing agitation, Fake News and an "us against them"-rhetoric to not only rally convinced right-wing extremists, but also increasingly manages to win over the dissatisfied, the left behind and the insecure?
Franziska Schreiber was once a member of the AfD (Alternative for Germany) herself. Since leaving the party in 2017, she has sharply criticized Gauland, Höcke and their allies in the right-wing extremist camp. Now, she analyzes the perfidious strategies of the far right in their struggle for power and votes, and shows how we can effectively defend ourselves against them. This also means that we do not shy away from the debate with those who can still be brought back from the right-wing parallel world. For all others, the following applies:
Let's fight them together!