Fight.Smile.Love
Gela Allmann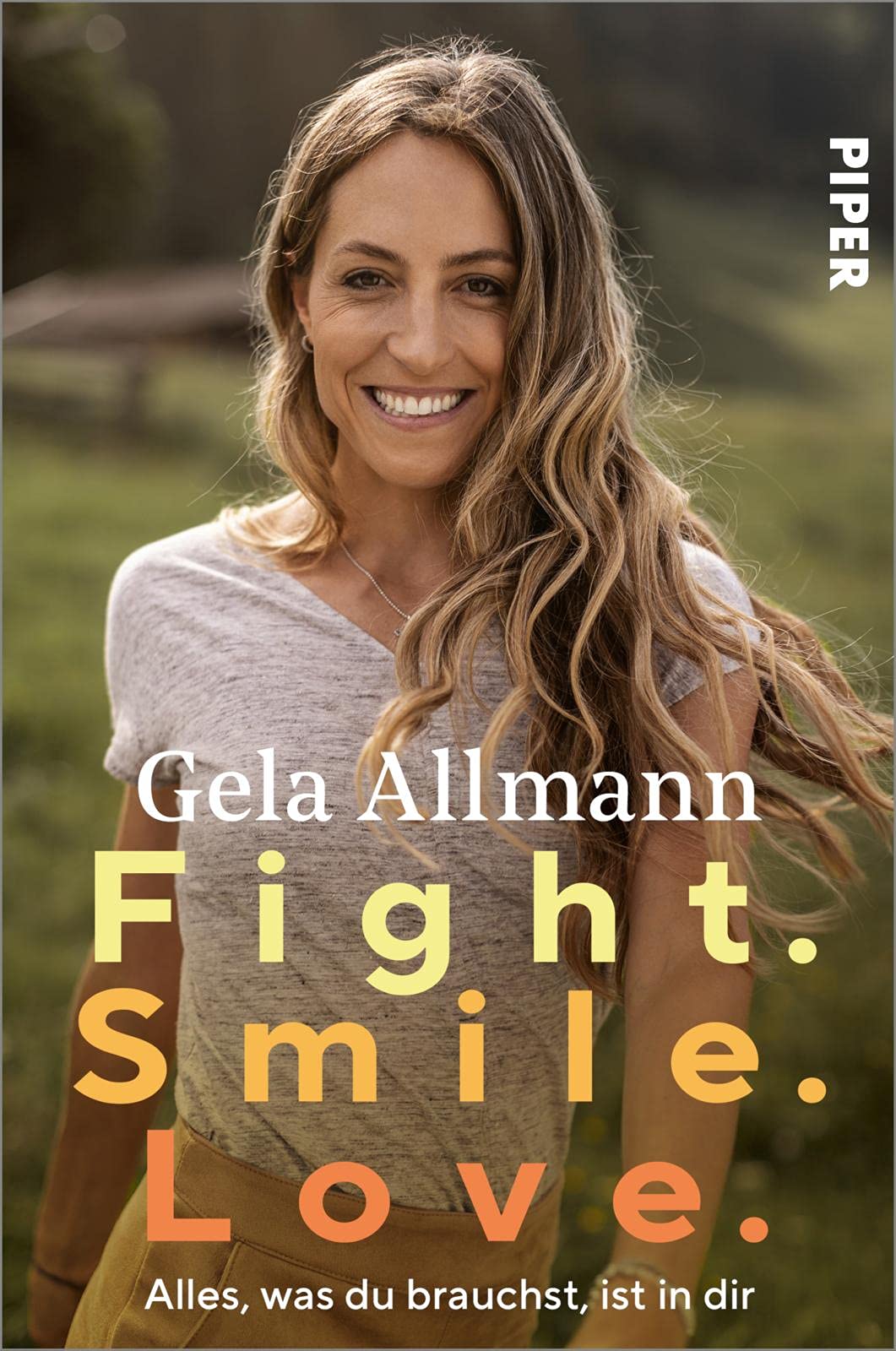 13 steps to more happiness in life
After Gela Allmann fell 800 metres during a photo shoot in Iceland and narrowly escaped death, she fought her way back to life bit by bit. In the process, she made the experience that one learns the most from painful and challenging situations if one accepts them and looks positively forward again. The author lets us share her journey and sets out in her 13-point plan how to deal with challenges. Today she knows: In the end, you will find the courage, the strength and the confidence to go new ways within yourself. You only have to dare to look, then the great journey to yourself can begin.
"Eight years have passed since the accident and Gela is still making progress. Even the right leg, which was the worst affected, she trains so effectively that it continues to increase in stability and sensitivity. Gela doesn't just accept a condition, she doesn't give up, always gets a bit more out of it. That's what makes her, her story and also her book: she never stops, approaches things with an immense zest for life and does everything she does one hundred percent."
Jan Frieling - Physiotherapist
"Gela is a super inspiring woman for us and that is not only because of the extraordinary story she has to tell. She goes through the world with love and an open heart and makes it a better place with her energy and attitude."
Anna and Lisa Hahner (Hahnertwins)
"Gela was a role model for me from the beginning. After her accident I was allowed to get to know her better. It fascinates me every time anew how she just always stays positive in bad situations in life. Gela is a true cheerful person and I enjoy spending time with her. After a conversation with her, I always feel totally grounded and positive. Gela manages to win people over and capture them with her positive nature."
Johanna Hiemer - Austrian National Champion Ski Mountaineering Individual and Sprint 2022
"I have rarely met a person like Gela. So incredibly sporty, stunningly warm and life-affirming. How this beautiful body, bursting with joie de vivre, has brought itself back to life from disaster is indescribable and a great inspiration, certainly not just for me. Anyone who listens to and reads Gela Allmann fills up with optimism!"
Marlene Lufen - TV presenter
"Gela Allmann has shown us all that you can still draw positive strength from a difficult situation, even when you are really totally down. That definitely inspired me."
Benedikt Böhm: speed mountaineer
"Gela is an incredible inspiration for me! The way she fought her way back after her accident and the strength she has developed from it, especially mentally, impresses me deeply. In addition, she is always on the road with a smile on her face! Simply a great person who is incredibly nice to be around. I'm already looking forward to more great adventures with her!"
Miriam Neureuther - former biathlete