Between Good and Evil: How I Finally Opposed The Kremlin Propaganda
Marina Owsjannikowa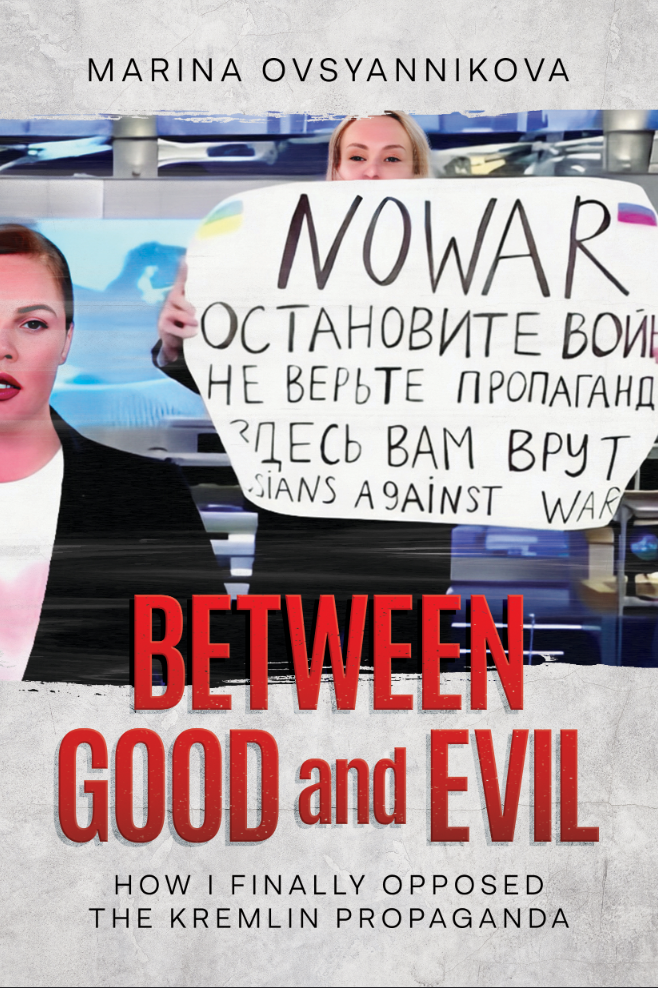 On March 14, 2022, Marina Ovsyannikova raised a banner in English on the main evening news of Russian television with the inscription "Stop the war. Don't believe the propaganda." She was immediately arrested and taken to the police station, where various investigators interrogated her for almost a day. Working in the international newsroom, Marina Ovsyannikova has long known that the Kremlin is constantly lying to the Russian people.
The war in Ukraine became a point of no return for her, it was impossible to remain silent any longer. In order to tell people the truth, she sacrificed everything: home, family, work and a prosperous life.
The daughter of a Ukrainian father and a Russian mother, Marina Ovsyannikova, very subtly feels the tragedy of the Ukrainian people. As a child, she experienced the same thing that Ukrainian refugees are now experiencing. Her house in Grozny was destroyed during the first Chechen war.
The live protest was the start of an incredible ordeal. Ovsyannikova continues to work as a journalist, trying to cover the conflict in Ukraine, but accidentally finds herself in the midst of an information war. In Russia, she is accused of having links with the British Embassy, and in Ukraine she is accused of working for the Russian special services (FSB). She becomes the object of constant bullying on the Internet. And her ex-husband, who works in the top management of the RT channel (Russia Today), is suing her and trying to take her children away from her. Son and mother turn away from her. Marina Ovsyannikova has no choice but to put her life in incredible danger and fly to Moscow to fight for her little daughter.
She is arrested twice for speaking out against the war. She spent the night in prison, after which the judge sent her under house arrest. She faces up to 10 years in prison under a new criminal article about fakes about the Russian army. A few days before the trial, by some miracle, Marina Ovsyannikova manages to escape from house arrest with her daughter. The Russian authorities put her on the international wanted list.